Earning Machine
Landing page for the implementation of an algorithmic trading system developed by a group of professional traders.
Basic information
Creation time: 3 days;
Website CMS: WordPress;
The site is mobile responsive;
Initial SEO optimization was performed;
Online payment is connected.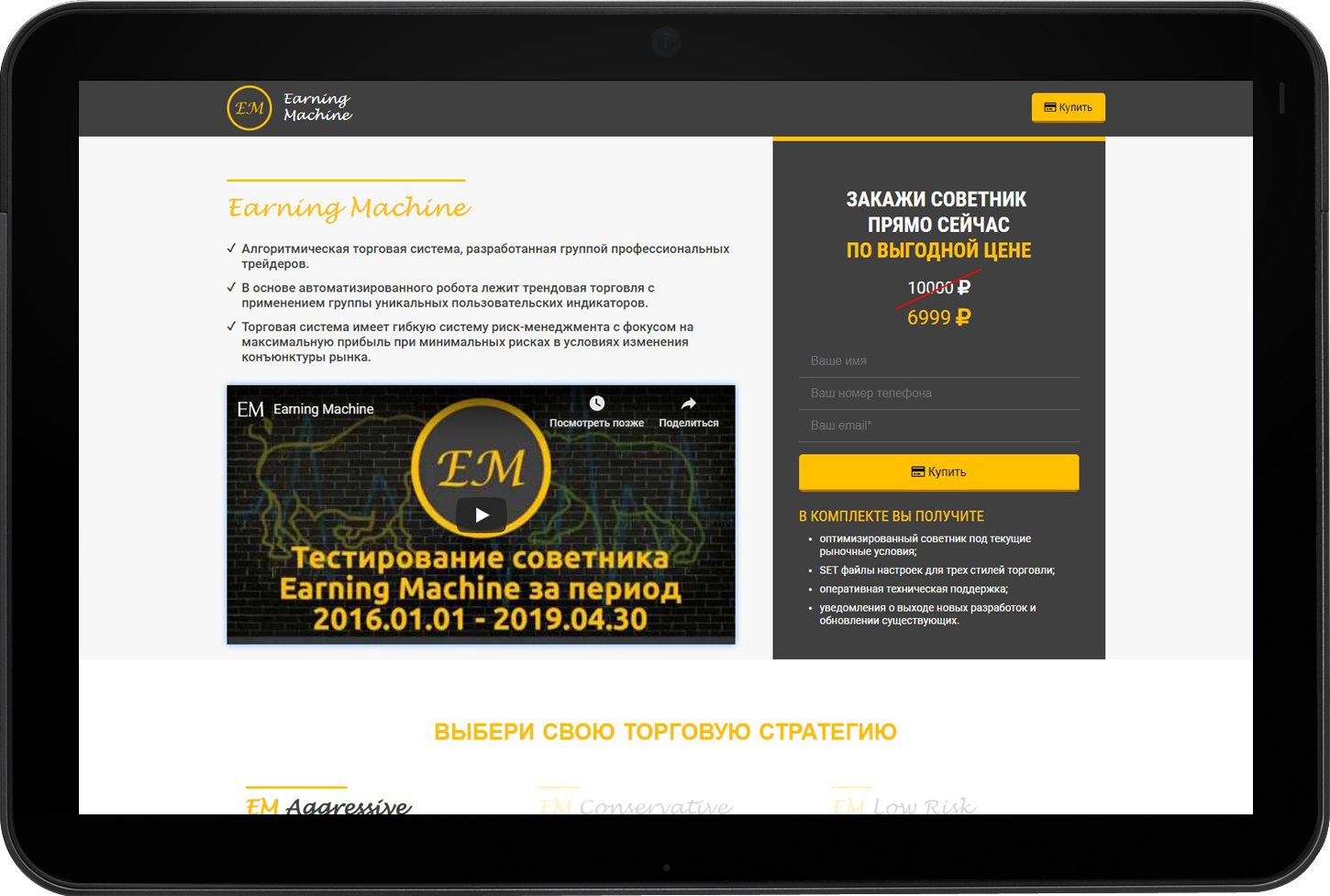 Adapt
how the site looks on different devices
Adapting the site to mobile devices is one of the most important factors in today's online world. That's why I make sure to test the site on different devices.
The result of the work
You can familiarize yourself with the site by looking at the screenshots below. There is a scroll in each block, so look at it properly :)
Main
Do you want something similar, or do you also need a website?
Then you are at the right place!
Contact me in any convenient way for you
This website uses cookies and asks your personal data to enhance your browsing experience.